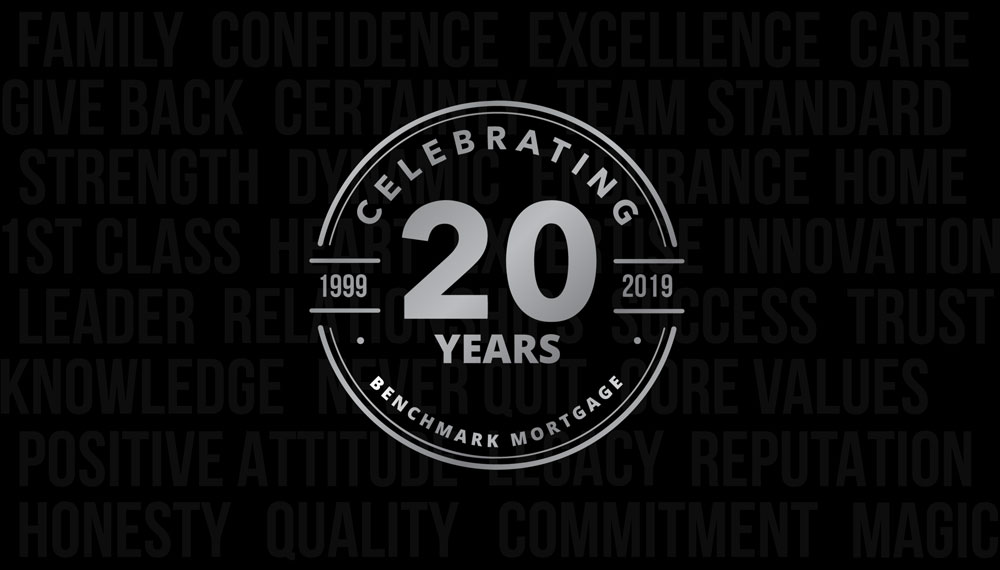 In 1999, a couple of friends who worked as loan officers decided that they could do more. The mortgage industry needed something new and better. The time was right to prioritize the client experience. They knew that doing better meant putting the best team together. They wanted to create a company that would set standards; a company that would lead the industry not only in numbers, but most importantly, in their signature first-class home buying experience. In August of the same year, Benchmark Mortgage was born.
Starting the way many great companies have, Benchmark has grown from a single office in Dallas, Texas and a small team to over 100 branches in 47 sates across the nation. We were founded on core values that we have based, and continue to base every business decision on. These values – Success, Excellence, Positive Attitude, Dynamic, and Relationship – have shaped us into the company we are today. We are grateful for our team, their relationships with real estate partners, and the thousands of clients who have trusted Benchmark to finance their first home, their next home, or to refinance their forever home. We couldn't have made it this far without you, and the tapestry of our story is embedded with the thousands of threads in our progress so far.
At Benchmark, it has never been enough to do things well. We are proud of our commitment of striving to exceed expectations. We are proud of being more than just a mortgage company. Benchmark created an event to give back to, and celebrate, the brave men and women who have served our country. In 2012, the first annual Boot'n & Shoot'n event took place to raise money for veterans. Boot'n & Shoot'n has become a staple for our nationwide family to come, join, and give back to our veteran and first responder heroes. As we reflect on our 20th year, we celebrate that Boot'n & Shoot'n 2019 raised over $1million for the Brain Treatment Foundation.
Benchmark's love for helping those who serve never wavered, and in 2017 we launched our initiative to change the way VA lending is done. Veterans deserve better. With our history of striving to excel, it was only a matter of time before this same model was applied to help veterans make use of their VA loan benefits. In 2018, Benchmark sponsored the Patriot Tour by Team Never Quit.
If you are a past client, you are part of our story. If you are a current or future client, welcome to the family. We are Benchmark.
Here's to a bright future!
Benchmark brings you home.